Christmas Lights - 2014-2015
A magical season of fund-raising, as people came from far and near to view this year's displays
On the chilly evening of Friday 12th December, Haughton's famous lights brightened the winter sky.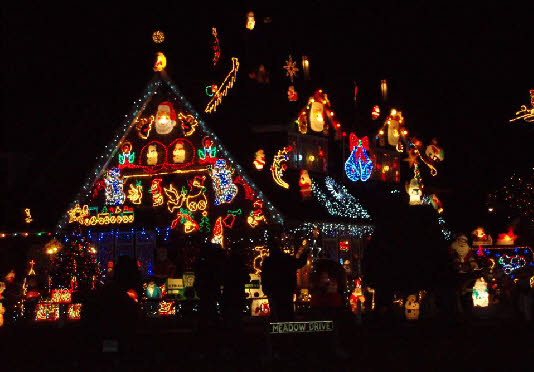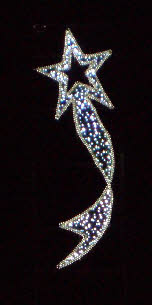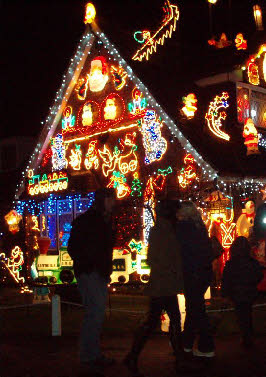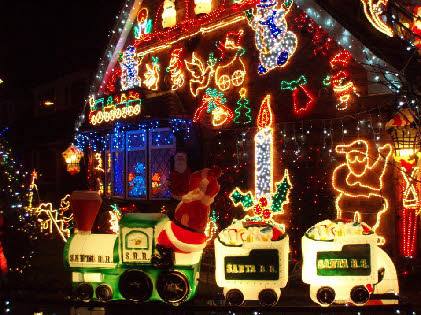 Many people visited in the first hour. Surely there are more lights on this corner than ever this year ...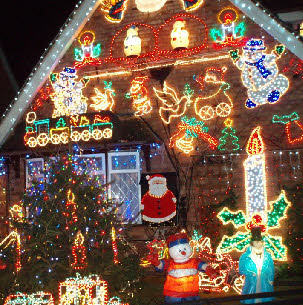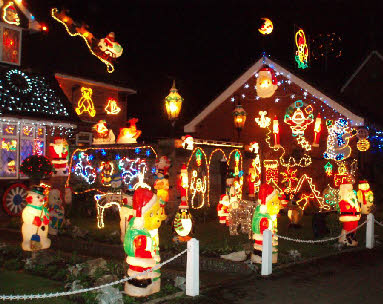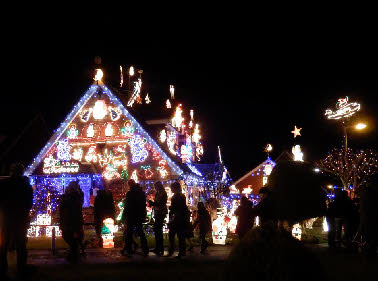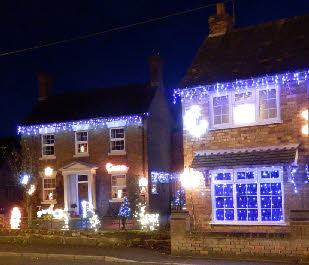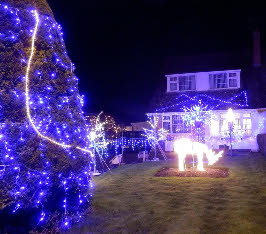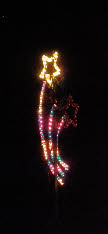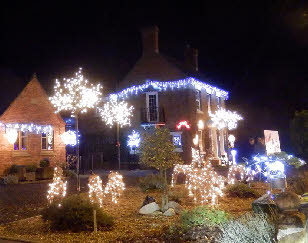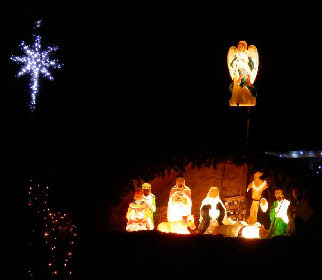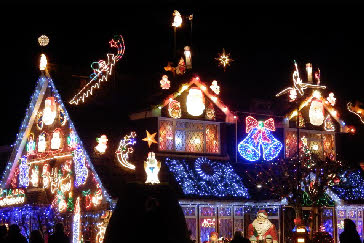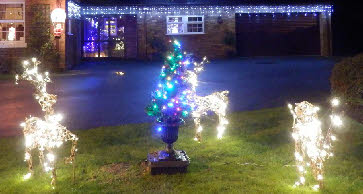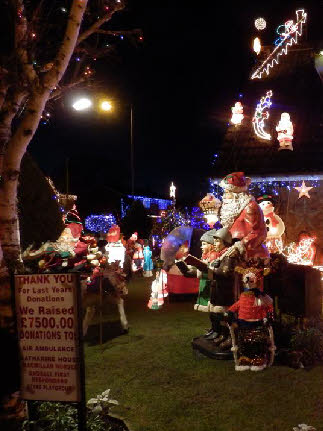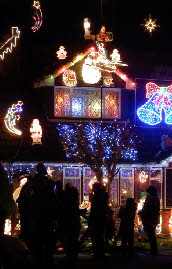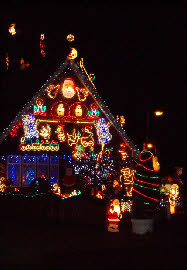 Rain creates some interesting effects ...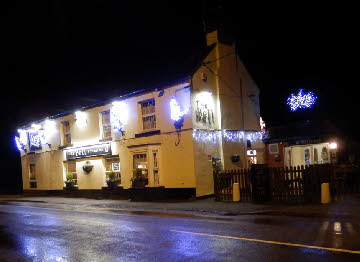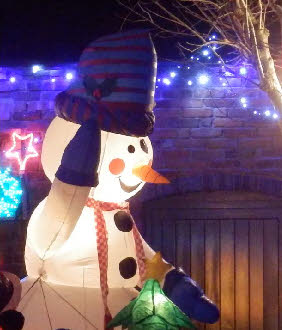 ... and our favourite snowman doesn't mind a bit!
There are other old favourites on show this year, but look out for the new, too.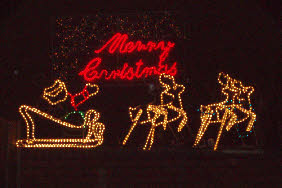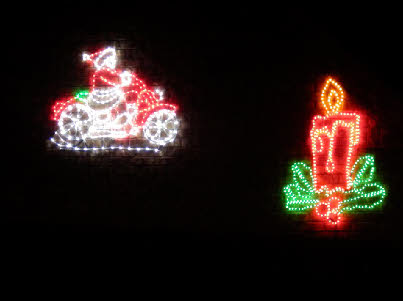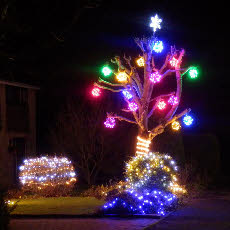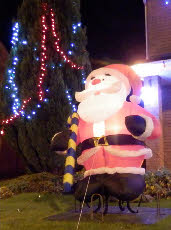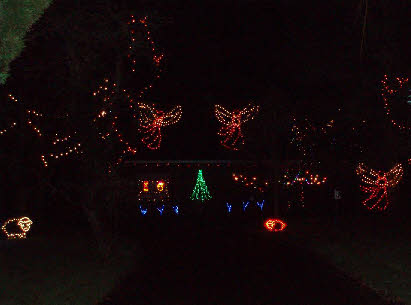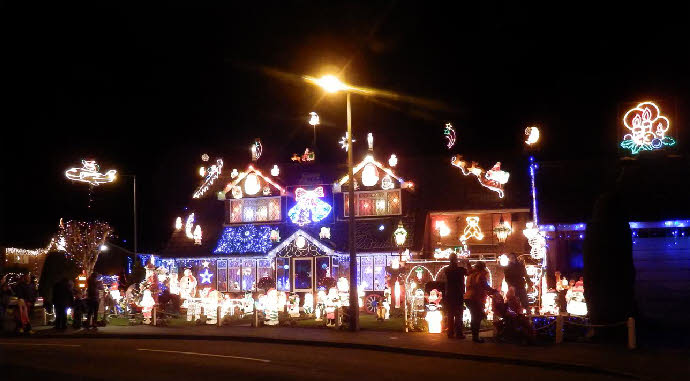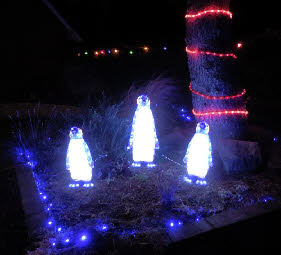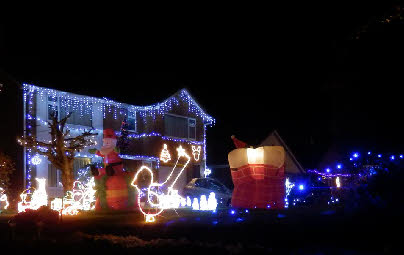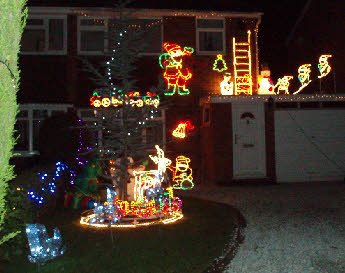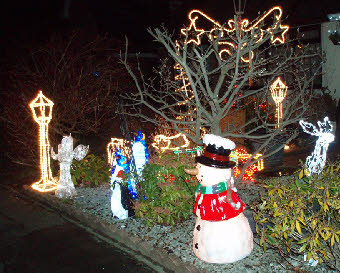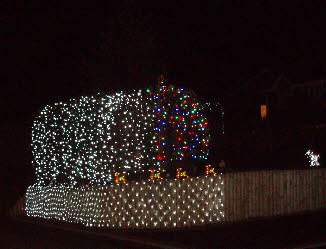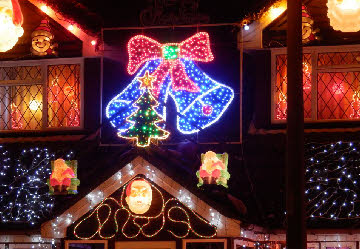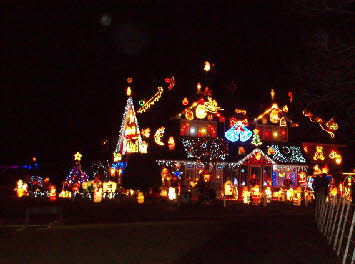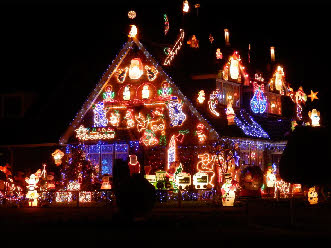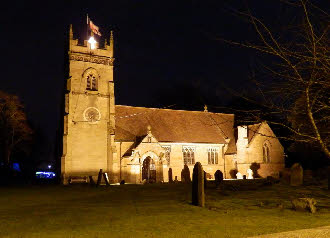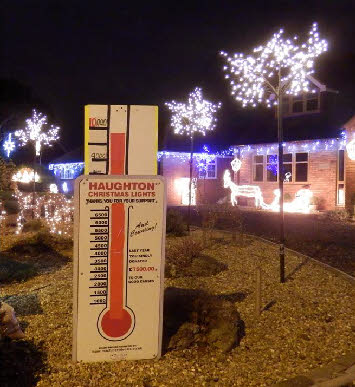 By 2nd January, the staggering total of nearly £10,000 had been reached.
Many thanks to all who made this possible
And now it's time to say goodbye. But he's not running away ...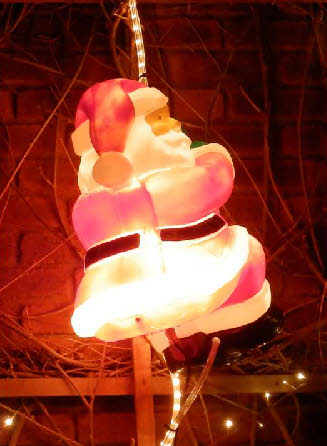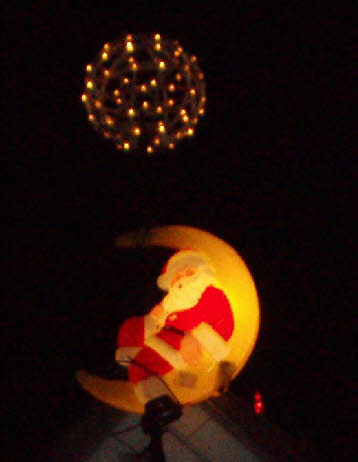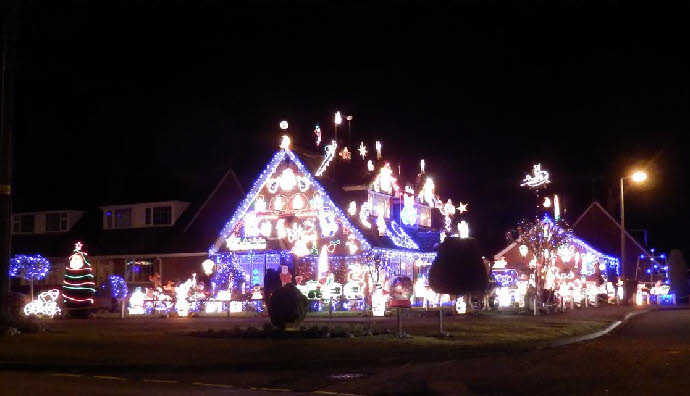 Following the switch-off at the end of the 2014/15 season, Mr Bert Moore shared his decision that after 31 years, this display on his property is to be the last. Over the years, more than £50,000 has been raised for charity, and Mr Moore's house has drawn increasing numbers of people from far and wide, who have given generously in appreciation of what he and his family have done in the spirit of Christmas.
Thank you, Bert
This year's
Grand Total
£10500
Charity Presentation Evening
This season's event was held on Tuesday 13th January, at the Bell Inn. Many people gathered to see Mrs Joyce Moore present the money raised from Haughton's Christmas Lights to the beneficiaries. The record-breaking amount was shared between five charities, with Katharine House Hospice receiving £2500 and Gnosall First Responders, Starz, Macmillan Nurses and Midlands Air Ambulance each receiving £2000. Key fund-raiser Mr Bert Moore received a tribute for his 31 years of Christmas Lights, which he has had to bring to an end with this year's show due to ill health.
A cheque for £360 raised at The Bell's Beer and Music festival in August was handed to Gnosall First Responders.
Cheques were also presented of money raised by the Bell from the Harvest Festival Auction held in October. £1580 was divided between St Giles Church (£450), St Giles Primary School (£450), Horace's Outing (£240) and Gnosall First Responders (£440).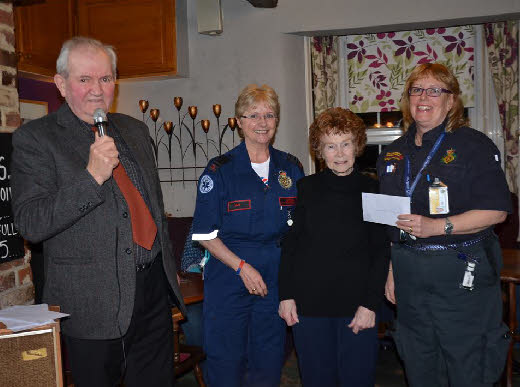 Presentation host Bob Swinnerton with Joyce Moore and Gnosall First Responders Ann Andrews and Jan Hewes Picture by Peter Lawrence