Highly Commended was our reward for Haughton's 2019 BKV campaign - Let's make the village shine
With the help of the Forest of Mercia and the children of Haughton St Giles Primary Academy a thousand hedging plants have been put in place to improve the existing boundary hedge between the playing field and the Grassy Lane.
Also with the help of the Forest of Mercia four small saplings have been planted on Moathouse Drive Green. Three of these replace trees which were lost to disease and adverse weather in recent years.
Two of the five flower beds on the main road between the church and the Bell Inn have been replaced by wooden tubs.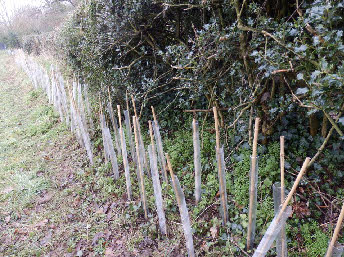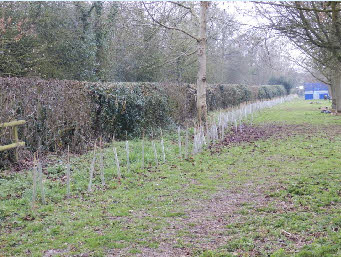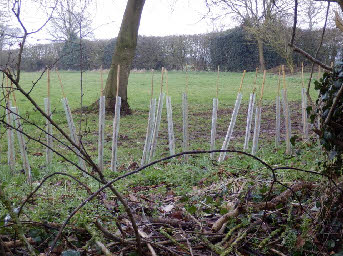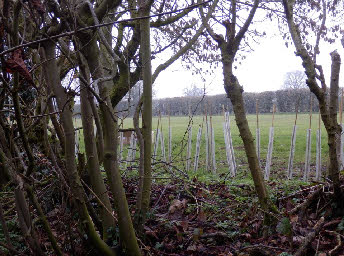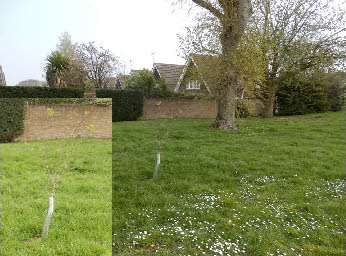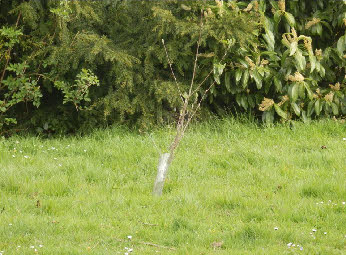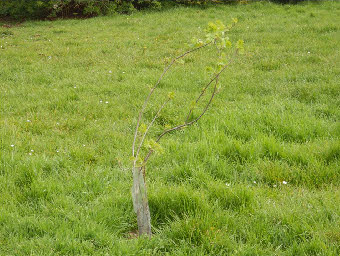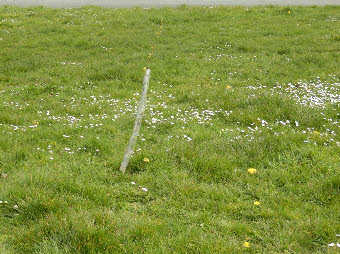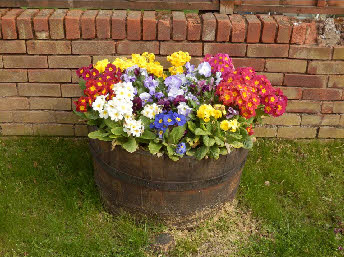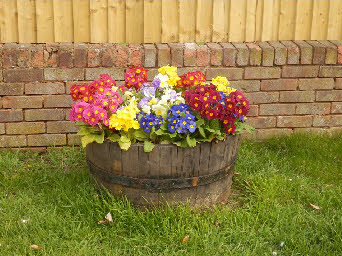 Tidy-ups
This year, the Tidy-ups are happening throughout the season, mainly on Wednesdays, starting from the Village Hall car park at 6.30pm. Pick-up tools, hi-viz vests and collection bags will be provided.
Just before the judging starts on 1st May ... We have held our first two Tidy-ups (and cancelled one due to inclement weather).
Work has been undertaken in the churchyard to replace worn patches of turf at the side of one of the paths.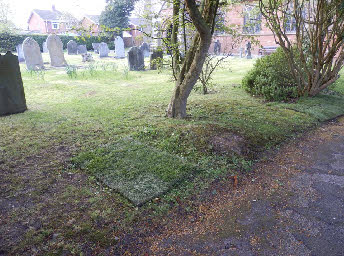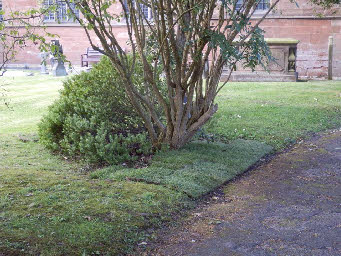 The churchyard wildlife area was becoming just a bit too wild, with some of the ancient gravestones being overwhelmed by ivy. This plant was threatening to take over the whole area, but maintenance work has reduced it, enabling other plants to thrive.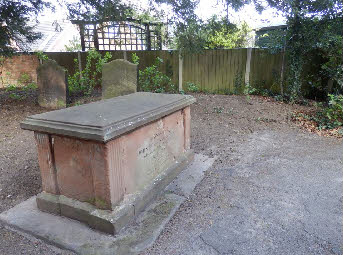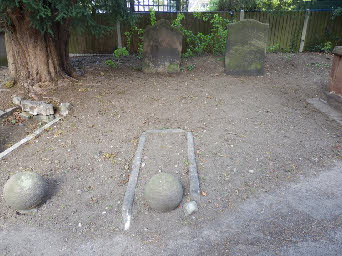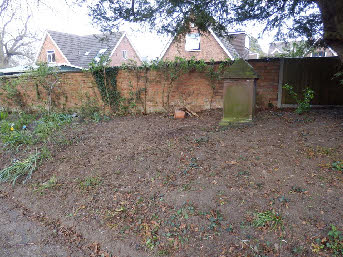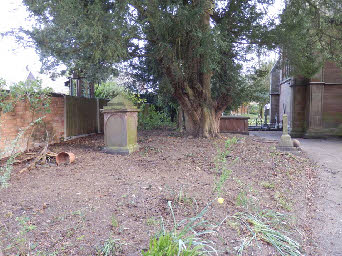 Our decommissioned red phone box is awaiting inspection and renovation before it is converted into a book exchange. This idea was the most popular one suggested during a public consultation. In the meantime our box has been given a thorough wash and brush-up in readiness for a different inspection - one by the BKV May judging team.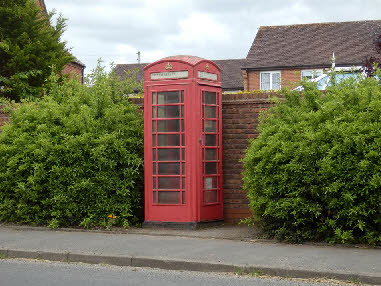 Seasonal planters are brightening up the areas outside the garage and on the corner of Jolt Lane.
Much of the grassed area on the corner of Newport Road and Jolt Lane had to be dug up in the winter because of necessary maintenance work to the water system. Unfortunately this meant the loss of some of the crocus bulbs planted there the previous year. The area has recently been re-seeded.
The side car park at the Village Hall has been re-surfaced, so that it now matches the rest of the parking area.
This year's posters, produced by the pupils of Haughton St Giles Primary Academy, can be seen on display at the Village Hall.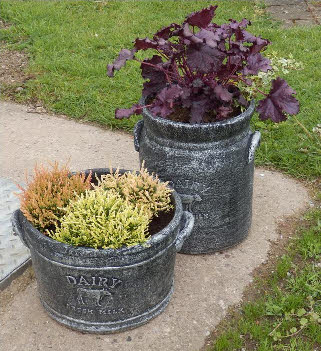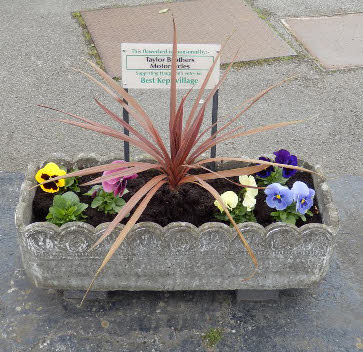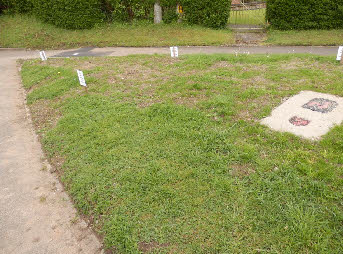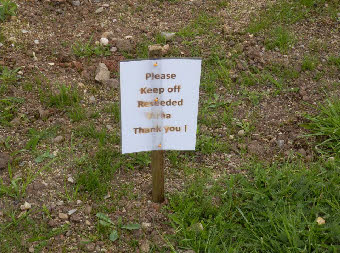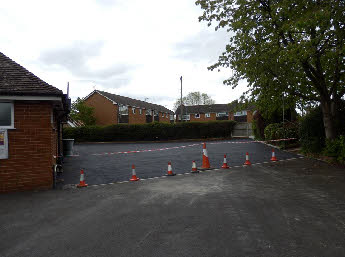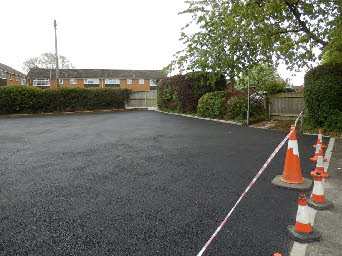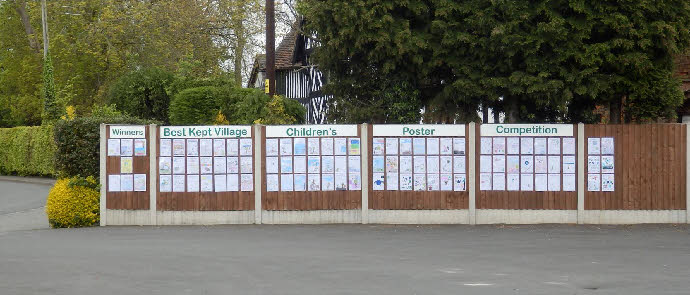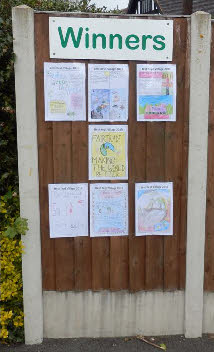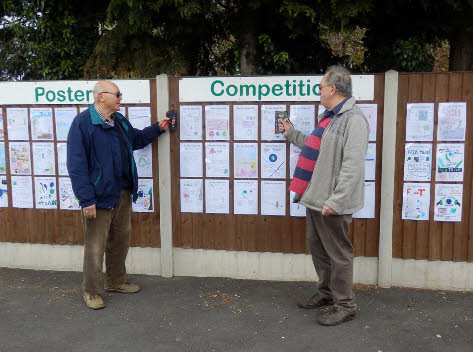 Some of the regular band of Tidy-up volunteers ready to set off from the Village Hall
Photo by Peter Lawrence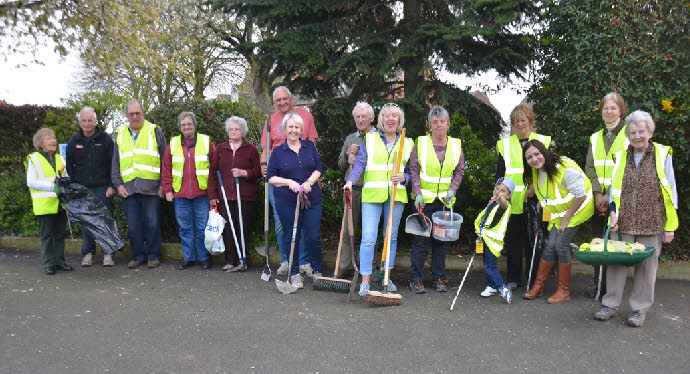 The season has passed so quickly. The BKV judging has been completed, with the results to be announced on Monday 5th August. The Haughton Best Kept Garden and Hanging Baskets Competition has been judged. The results will be announced at a special event, together with an update on, and review of, this year's BKV campaign, followed by refreshments.
Haughton BKV 2019
Awards Evening
Friday 16th August
at
Haughton Village Hall
7.30pm
The Best Kept Village Awards were presented on Monday 5th August at the Moat House, Acton Trussell. In Stafford Area Haughton was awarded
Highly Commended
Congratulations to Tittensor, who were awarded Best Kept Small Village in Stafford Area and County Winners (Small Village), and to our neighbours Gnosall who swept the board with Best Kept Large Village in Stafford Area, Best Kept Village in Stafford Area and County Winners (Large Village)