A small, quiet, rural village ... What could be hidden in its past?
This page is awaiting information about the history of the parish and its people. Please contact the webmaster if you have any information, facts, stories and photographs that you would like to see included here.
Did you know... that the MP for Stafford, William Ormsby-Gore asked a question in Parliament in 1920 when the Parish Council and the parishioners were concerned about nuisance on the two commons?
This picture shows Haughton Farm during demolition in February 2006. It was situated on the south side of Newport Road, next to the shops. It was replaced by five three-storey townhouses.
The Old Hall - a 16th century timber-framed building on Newport Road.
The War Memorial commemorates the eleven Haughton men who lost their lives in the First World War.
Frank Abberley
Thomas Butler
William Henry Butler
Frederick James Elton
William Fowell
John Thomas Mould
William Mould
Arthur George Parker
Alfred Redfern
John George Redfern
William Gordon Redfern
It commemorates the one Haughton man to lose his life in the Second World War
Clement Fletcher Royds
The arrow carved on the cross at the top of the War Memorial is the emblem of St Giles.
Nine cottages on the south side of Newport Road, from the corner of Jolt Lane to Church House, were demolished so that the road could be widened. The smithy stood behind two cottages on land next to Church House. Rectory Cottages stood near the public footpath, where the Willows now stands. Marina Terrace stood where Royds Close now is.
Heysham Cottage, a 16th century cruck building was rebuilt in 1978, retaining the original cruck on the east gable.
In the pink - Moathouse, formerly a farm, an ancient timber-framed building, has been restored.
Red Lion Farm, Newport Road, in 1999, shortly before its demolition and relocation to a new site just outside the village on the road to Church Eaton.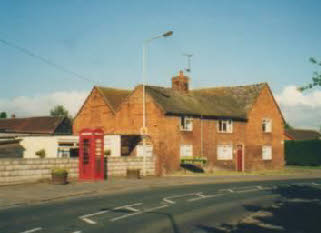 The children's playground equipment as it was before replacement in 2011
The verse inscription on the war memorial reads:
Went the day well? We died and never knew.
But well or ill, England, we died for you.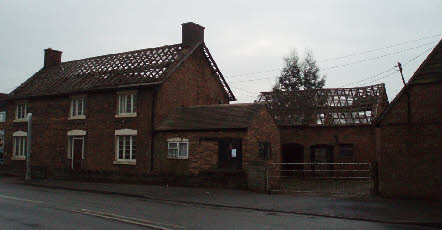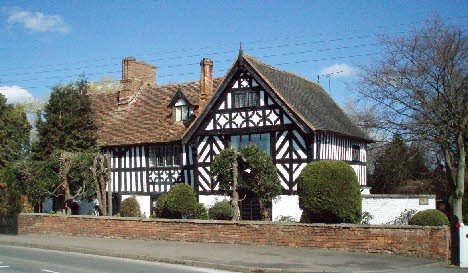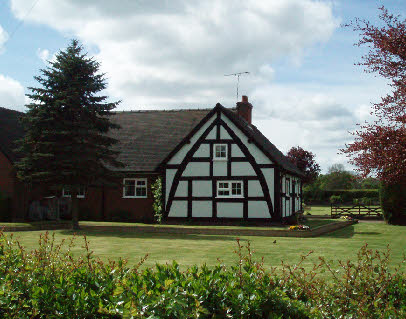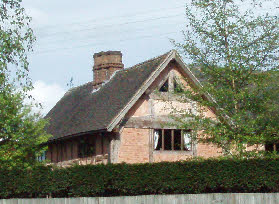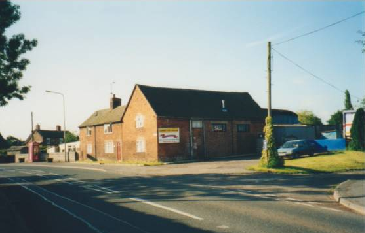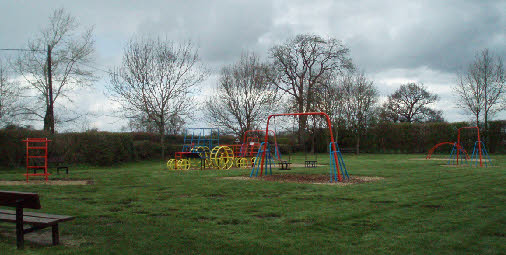 Haughton Garage was the home of CarsRRuss until 2016. The garage has been a familiar landmark for many years, since the days before Satnav, when 'Turn right by the garage', 'Turn left by the garage' were commonly used directions.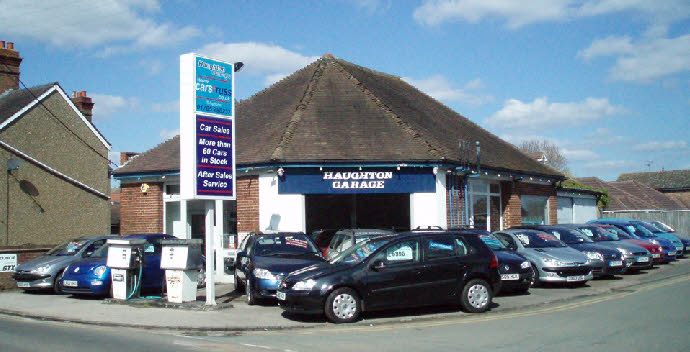 The Haughton and District Old Friends Tractor Run was a popular event for ten years until 2012.
In 2012 Haughton was chosen to be on the route of the Olympic Torch Relay.

The glebe field in 2014, shortly after planning permission for 11 houses was granted.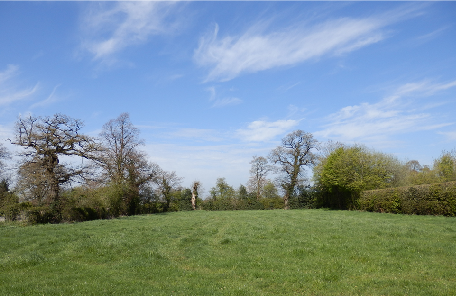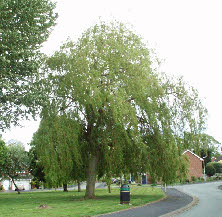 This beautiful willow tree on Moathouse Drive Green, pictured in 2009, was blown down in a gale in January 2017.
The War Memorial was awarded Grade II status on the List of Buildings of Special Architectural or Historic Interest in January 2018.