Haughton in Staffordshire is situated on the A518, 4 miles from the county town of Stafford and 8 miles from Newport in Shropshire. It is a pleasant and thriving village, surrounded by farmland.
Haughton Parish covers a wide area in the west of the county. It includes 2 commons, Allimore Green Common and Dale Common, the track of the old Stafford to Newport Railway line, now the permissive way known as the Greenway (part of Staffordshire County Council's Way for the Millennium), numerous farms and the hamlets of Brazenhill, Whitecross, Shut Heath and Allimore Green.
Browse our pages and discover, as a resident or a visitor, everything our village and parish has to offer.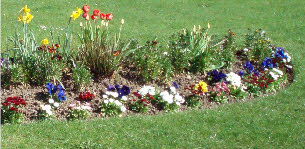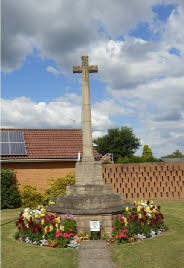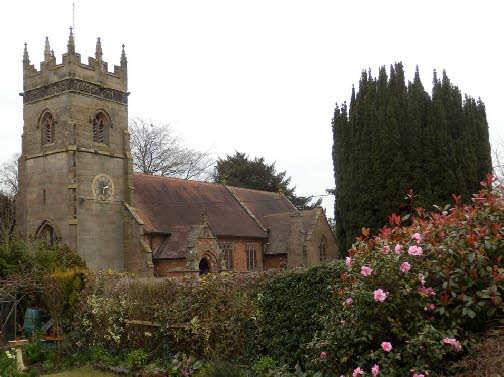 Welcome to Haughton - 'the town in the meadows'- see below for important news
Tesco Bags of Help
Please vote for Haughton by 13th November
Tesco has teamed up with Groundwork on its Bags of Help initiative in hundreds of regions across England and Wales. The scheme will see three community groups and projects in each of these regions awarded grants of £12,000, £10,000 and £8,000 - all raised from from the 5p bag charge.
Bags of Help offers community groups and projects in each of Tesco's 416 regions across the UK a share of the revenue generated from the 5p charge levied on single-use carrier bags. The public will now vote in store from 31st October - 13th November on who should receive the £12,000, £10,000 and £8,000 awards. In total there is over £12.5 million up for grabs.
We have put in an application for some money to improve the football facilities at the playing field and also to protect the smaller children by erecting fencing around the younger children's equipment, so stopping them running onto the football pitch when a match is in progress, and also to try and stop dogs fouling around the play equipment. (It is illegal and we provide proper gloves and bins). We are now looking for all our villagers to vote for us in one of the three local Tesco stores in Stafford.
TESCO Express on Stone Road
TESCO Express on Wolverhampton Road
TESCO Extra on Newport Road.
The more people vote for us the more money we will get.
Thank you
Defibrillators
Three defibrillators are located in Haughton at:
The Bell Inn
The shops, next to Richard East - Butcher
The Shropshire Inn
In the event of an emergency, call 999 for the location of the nearest defibrillator and its access code.
No training is necessary - instructions in its use will begin on activation
The provision of defibrillators in Haughton has been made possible by the hard work of fundraisers, the generosity of donors and the support of West Midlands Ambulance Service and the British Heart Foundation